Megan Hamilton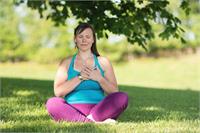 Megan Hamilton is Barter Theatre's Director of Education and Founder/Director of Barter's Project REAL, Project REAL serves over thousands of students in the VA, TN and WV area. The program provides qualified theatre artists who assist schools, non-profits, and government services by utilizing theatre techniques to help teach the core curriculum as well as social skills through the lens of each student's life experiences. REAL also introduces kinesthetic social interaction tools, promoting rather than restricting physical activity. Megan earned her BFA in Theatre Performance and is received her M.A. in Liberal Studies with her focus on connecting the craft of theatre with educational psychology and embodied cognition. Megan is also a certified personal trainer through the National Academy of Sports Medicine, which allowed her to learn the mechanics of the human body. She completed her RYT 200 at Whitetop Yoga with Vira Bhava Yoga. Megan is extremely excited to share the tools of mediation and yoga as a way to find stillness and connect the breathe with the mind and body. Through this practice, one can learn to deal with stress, treat his or her own health, and find his or her true voice. Heal. Megan invites you to come find your breath and find the health benefits of yoga and meditation.
Megan Hamilton instructs the following:
Have you been trying to incorporate more mindfulness into your yoga and your life? At Whitetop Yoga, we believe meditation is as important as the physical movement of yoga.

Often people think they are 'not good' at meditation because they have trouble emptying their mind and sitting still. What if your mind did not need to be emptied? We believe the mind is a powerful tool and meditation is more about directing the mind rather than shutting it down.

During these meditation classes, you will learn the science behind why and how meditation works as well as practical tools for you to try at home!

Learn the powers of partnering the physical yoga practice with the practice of meditation! $5 per class. Free for members.




Join us for a powerful asana practice, mediation and self-inquiry experience that will not only stretch, strengthen and empower you in body and being, but that will be more FUN than you have ever imagined possible on the yoga mat. We don't pretend that our partnership in your empowerment will be effortless — but it will be extraordinarily rewarding. Be prepared to sweat and smile!

*This class is not recommended for beginners




Vinyasa yoga is a style of yoga focused on creating energy, freedom and vitality. Through the perfect balance of breath and movement, this flow style practice honors each individual and their needs. Vinyasa yoga enlivens the body, allowing for optimal health of the mind and body. All levels welcome.