Teenie Key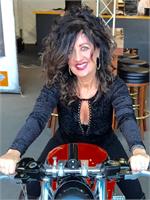 Teenie offers a very sweet, high-energy practice that includes awesome asana to tone and tighten the whole body, with a specific emphasis on the core. Join Teenie to build heat then look inward as you find stability, not only in the physical body, but in the emotional and energetic bodies, as well! Teenie closes each practice with a brief but powerful meditation on gratitude in order to infuse her students' lives with balance and bliss.
Teenie obtained her 200 RYT under Katie Silcox, who is the New York Times best-selling author of Happy, Healthy, Sexy and senior teacher within the Sri-Vidya Para-Yoga lineage under internationally acclaimed Yogarupa Rod Stryker. Teenie wholly embraces the unlimited benefits of fusing the ancient medicinal practice of Ayurveda with her yoga practices, on and off the mat. Her goal as an ever-growing student and as a loving teacher is to become stronger every day. Teenie knows that a regular yoga practice is paramount to making healthy personal choices, from the way we exercise to the way we eat, and even think! Her classes encourage students to become mindful of their nutritional choices and emotional states, leading to an overall increase in well-being. She believes that focusing on making healthy decisions in life enables us to be our happiest and allows us to grow to our fullest potential in Mind, Spirit and Body. Outside of her yoga practice, Teenie enjoys the art of hairstyling as owner of Details Hair Salon in Marion, VA. She also relishes any time spent outdoors in the beauty of nature - hiking, swimming, breathing in warm ocean air, and roaming our own beautiful VA Creeper Trail.
Teenie Key is currently not instructing any classes.